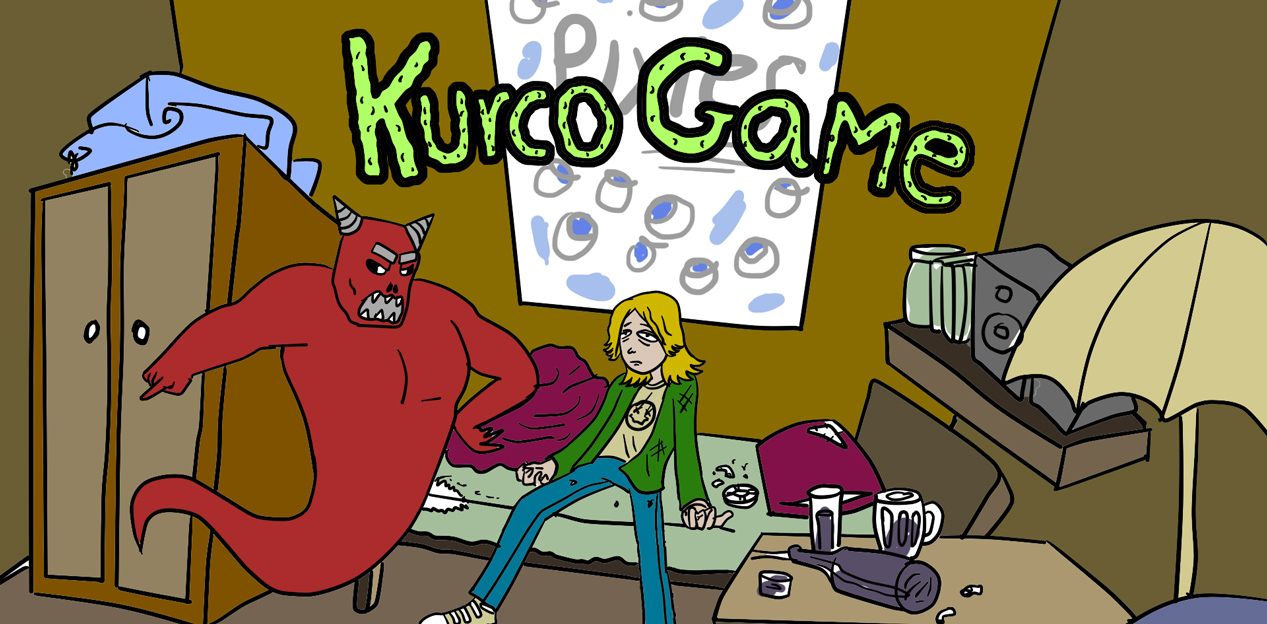 Kurco Game
A downloadable game for Windows
Kurco is a very depressed young man. His sadness is so great that it summoned the devil. Now Satan will need to get Kurco's life back together so he can do the devil's bidding.
---------------
Game made in 48 hours for the 2020 Global Game Jam.

Install instructions
Unzip all files on the ZIP into a new folder and run the .exe file.